Former Firm Lawyers to Serve as Mississippi Court of Appeal Judges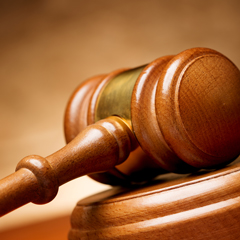 Heidelberg Steinberger congratulates two of its former lawyers who will become Judges on the Mississippi Court of Appeals in January. Tony Lawrence was elected as a Judge for the Fifth District in the November 2018 election, and Cory Wilson was appointed by Governor Phil Bryant to a seat in the Third District which is being vacated by Judge Kenneth Griffis since he was elevated to the Mississippi Supreme Court. 
Lawrence was an associate with the firm in Pascagoula before being elected as the District Attorney for the 19th Circuit Court District. Wilson was an associate in the firm's Jackson office before serving as Council to Mississippi Secretary of State  Delbert Hosemann and later as Council to Mississippi State Treasurer Lynn Fitch. Wilson has been serving in the Mississippi House of Representatives.
James Heidelberg states, "We are very proud of both Tony and Cory who will be outstanding jurist on the Mississippi Court of Appeals. Both have the education, experience, and temperament to decide cases fairly based on the law and with honor and integrity. They are both great lawyers who practiced with us and in their public service careers when Tony was a District Attorney and Cory as a Mississippi State Representative.  We wish the best of luck as they continue their service to the Court and the citizens of Mississippi."